Buy anything at the Do Better Collective Shop and receive a 30% off coupon code for Trail Blazers membership ($90 value)
Coupon code valid May 28th to 31st, 2021
Community Engagement Through Collective Learning
Do Better as a Social Professional.
Welcome to The Do Better Collective — a community of like-minded, forward-thinking behavior analysts and professionals, all dedicated and passionate about improving, progressing and, of course, DOING BETTER in the field of ABA Therapy.
Current membership registration closes on Sept 30th...
Membership registration is currently closed. Interested in joining? Click here to receive an email invite when the next membership window opens.
10 Things RBTs Hate About You: Reviewing RBT Feedback to Improve Our Supervision Skills
Live Online Event and Recorded Version included
Quality supervision is imperative to ensure both effective treatment to the populations we serve, as well as ensuring the proper development of the next generation of BCBAs. BCBAs often rely on past experience with their previous supervisors to guide their supervision styles, but an often overlooked source of feedback is directly from the RBTs we supervise. This presentation will review submissions by RBTs across the country, highlighting specific areas they feel their supervisors can improve.
Connected Trail Blazer Coaching
Starting the week of Oct 3rd, on Sundays & Mondays through December
How can we do better for others without learning to do better for ourselves? Join Kate and your fellow Trail Blazers for a guided and supported journey of mindfulness, self-compassion, self-care all in the service of our shared value of doing better. Sessions are offered LIVE ONLY! Members can access resources shared within each session in the Collective at any time.
*For every dollar you spend on courses you get 1 point. 100 points = $10. You can use your points on any course on our site.
8 Hour Required Supervision 2.0
9.5 Learning Type II BACB® CEUs
This course meets the requirements for the 8 hour supervision training 2.0 required by the Behavior Analyst Certification Board. This training program is based on the BACB® Supervisor Training Curriculum Outline (2.0) but is offered independent of the BACB®.
view details…
Let other professionals know!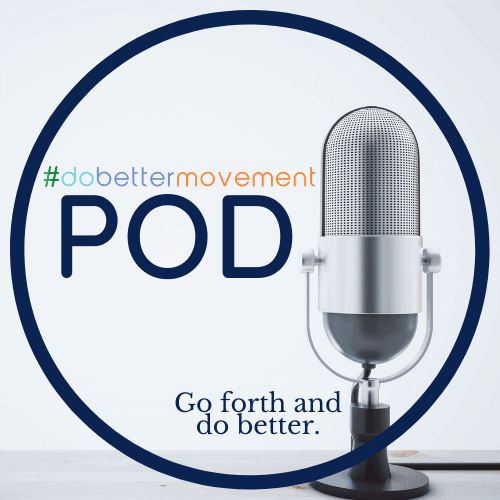 S2 E10 – On this episode of the #dobetter podcast, Joe and Megan discuss what the phrase "Active Engagement" means to them. This episode is …